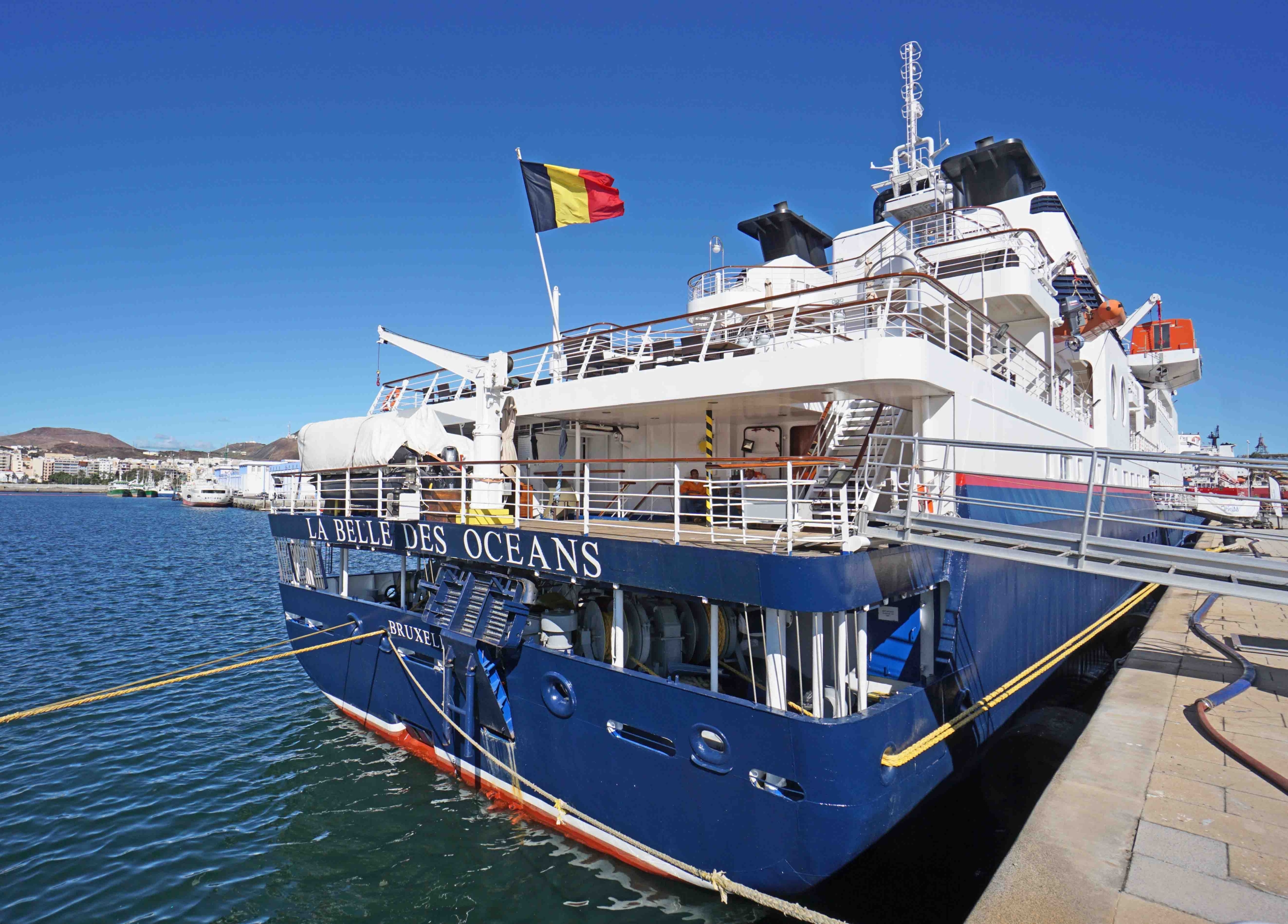 Description: MS La Belle des Oceans of Croisi Europe I Location: Las Palmas I Date: February 2023 I Copyright: SHIPS@SEA
MS La Belle des Océans – brief visit to Las Palmas
You can find all the photos of La Belle des Océans here under Views of La Belle des Océans.
"Multi-culturalism" is present on many cruise ships, especially the larger ones. Today, in sunny Spain, I am standing in front of the relatively small, Belgian-flagged, Japanese-built boutique cruiser MS La Belle des Océans. This elegant ship is part of the fleet of the French cruise operator Croisi Europe and is represented in Germany exclusively by the partner Anton Götten Reisen. Most of the passengers on La Belle des Océans are French, so it is only logical that I often hear the sweet French language being spoken on board.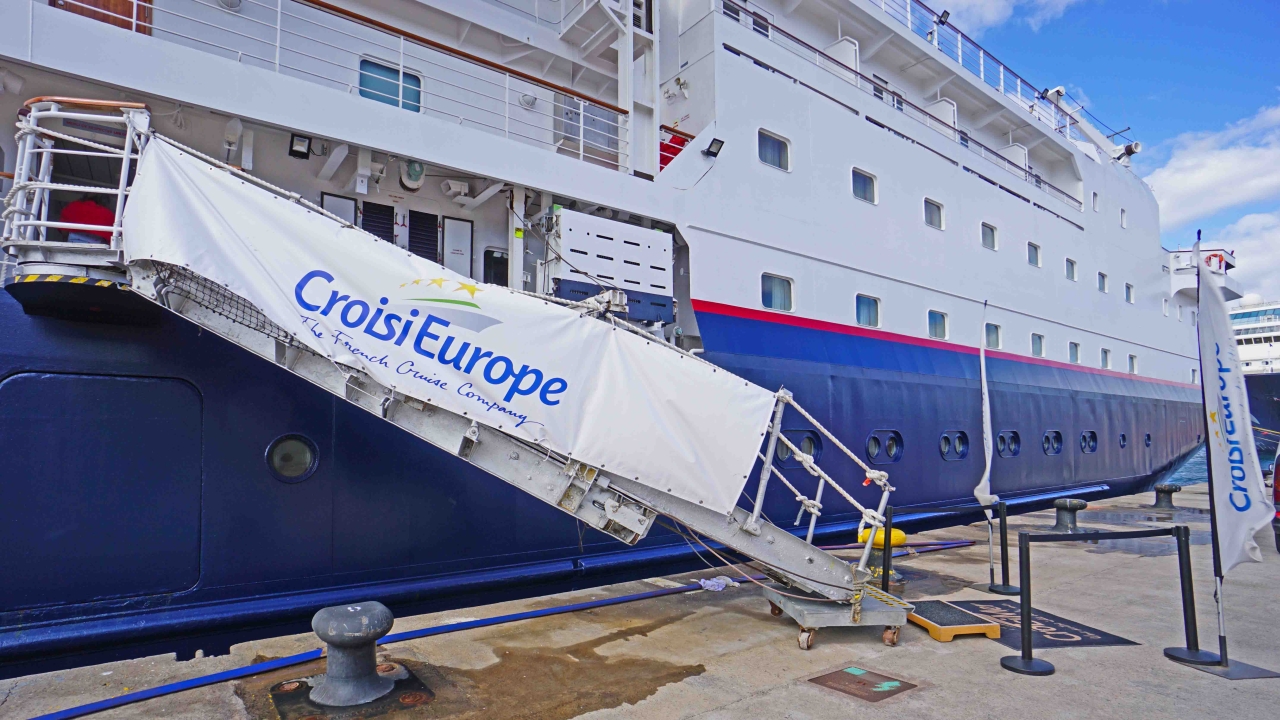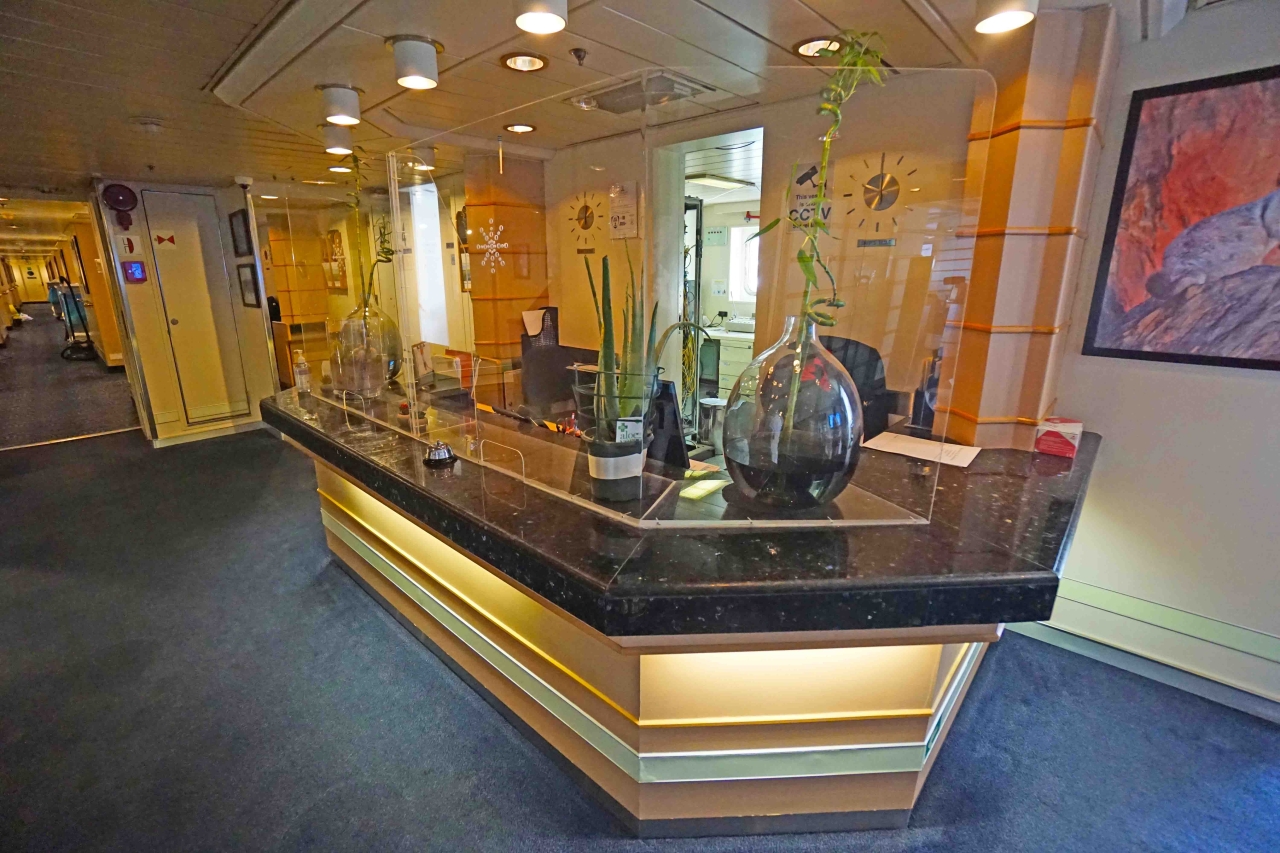 The Overview
Stéphane, the hotel manager, who is French, welcomes me warmly from the gangway. He takes me on an entertaining and fun tour of his elegant ship for SHIPS@SEA. On the five public decks there are, in addition to the cabins, many corners, lounges and comfortable rooms to discover.
By the way, La Belle des Océans has exclusively outside cabins – the deck plan even speaks of suites. As the ship is fully booked for this trip, there are unfortunately no cabins available for a tour. C'est la vie….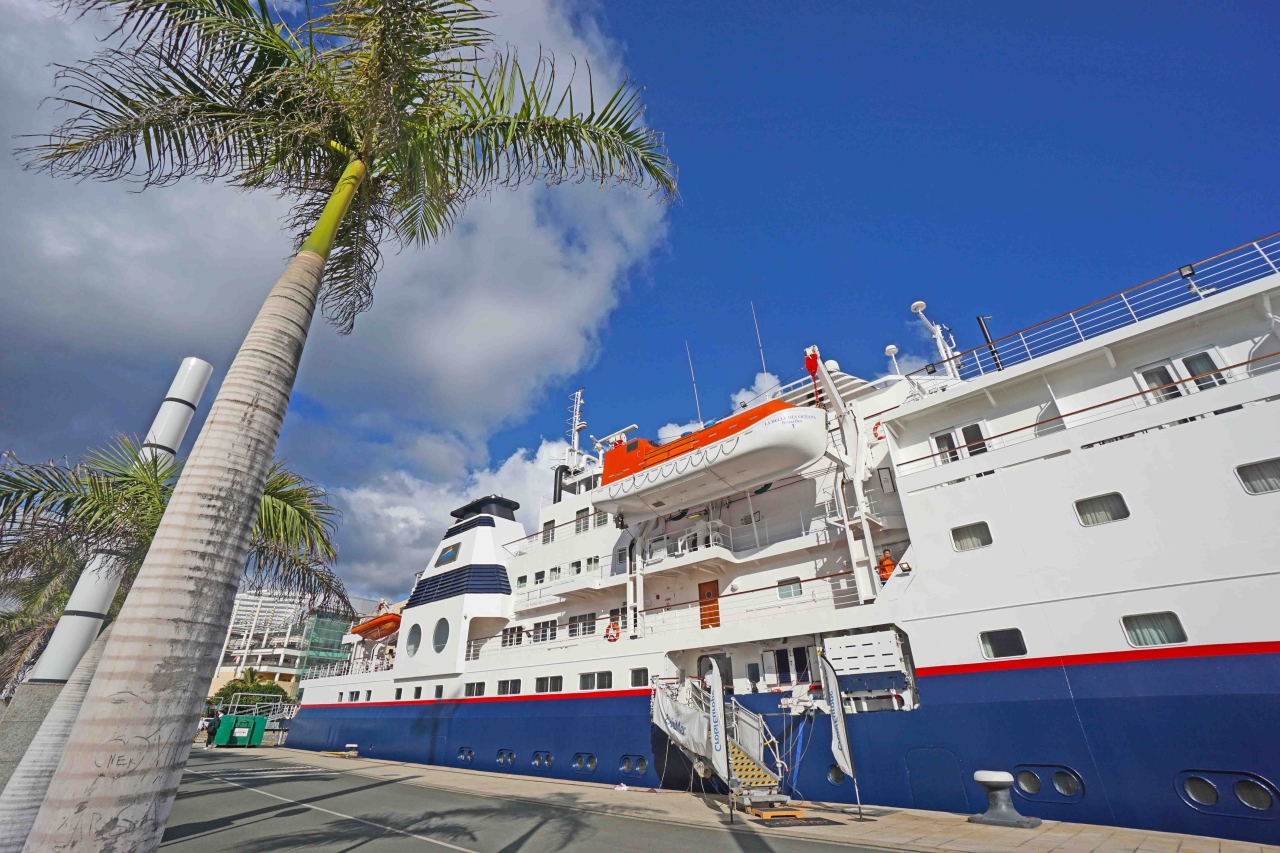 The ship
Built in 1989, this elegant Japanese ship can be considered a classic cruise ship. But successive renovations show no signs of ageing. My respect! With double occupancy, a maximum of 128 passengers travel on board, carefully looked after by almost 100 crew members.
Just off the gangway, we pass the small reception area, which is also located amidships, near the ship's central staircase. From the first few metres, the ship gives off a feeling of cosy comfort that is evident everywhere, from the bow to the stern. The central staircase and corridors always offer seating with attractive paintings on the walls that speak of the ship's sailing areas.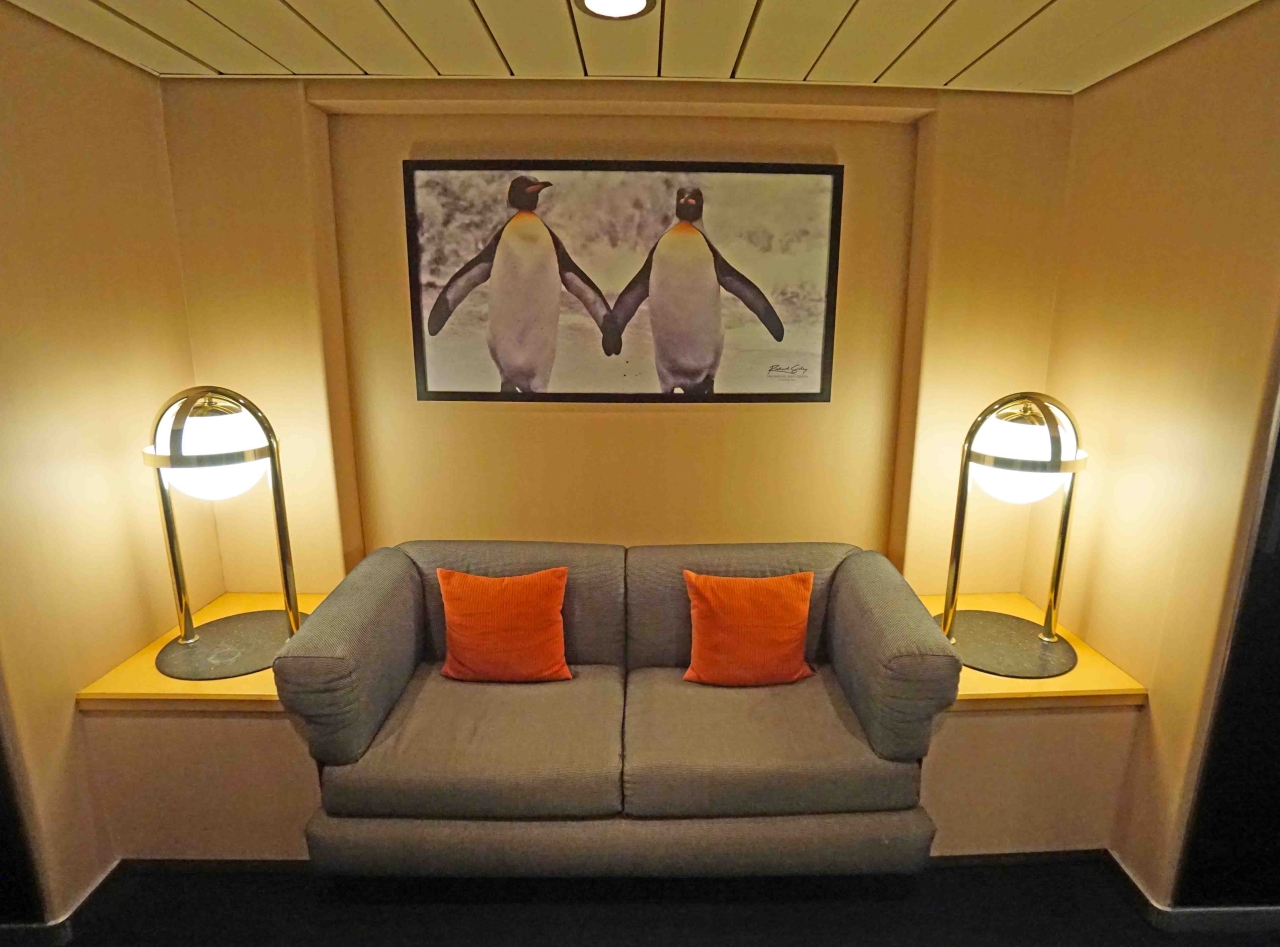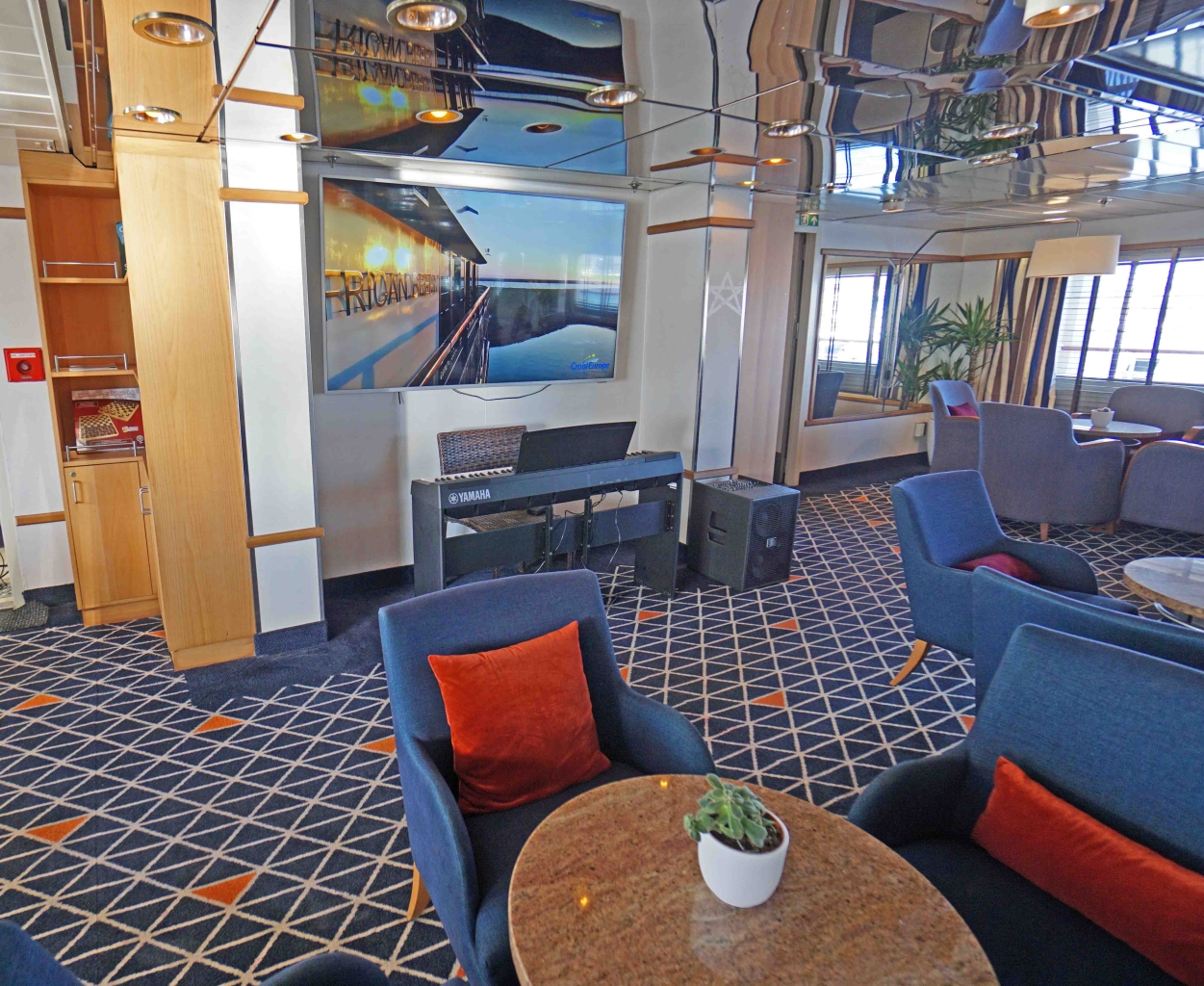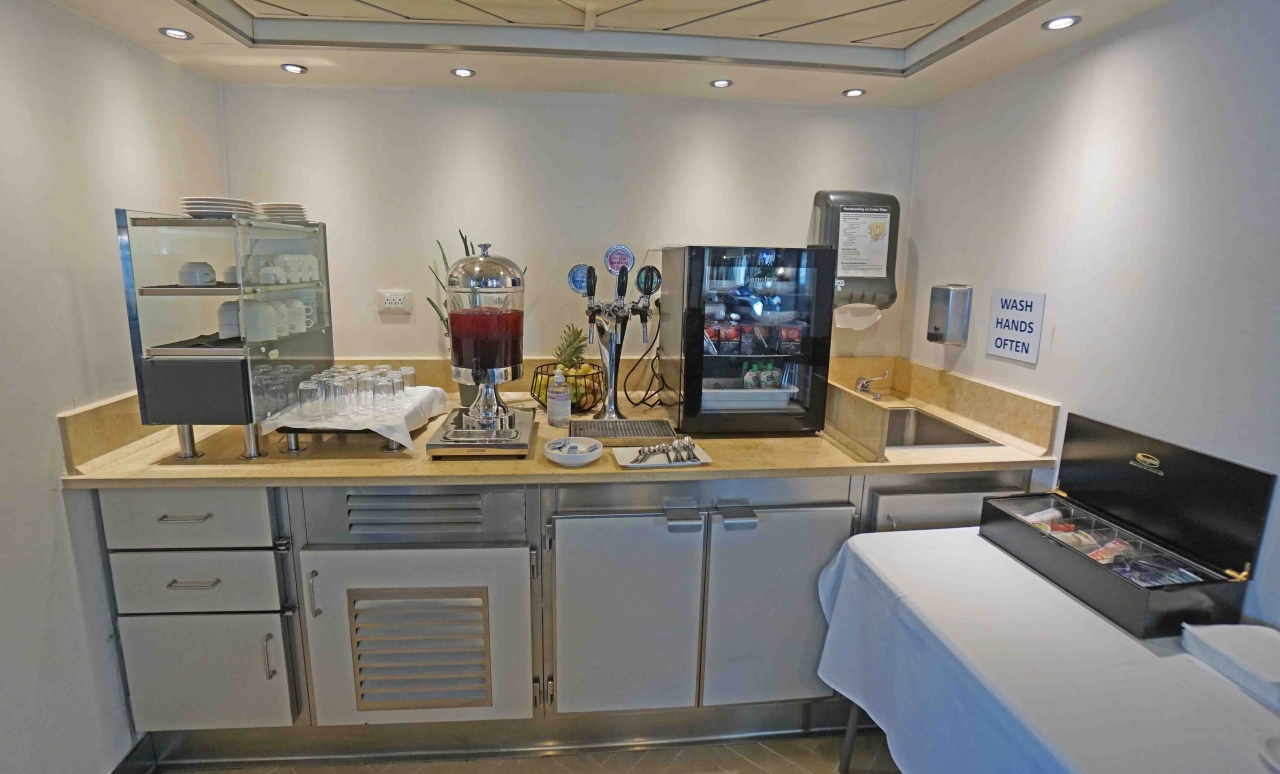 My favourite place
For me, the ship offers two highlights that are not self-evident for a ship of this year of construction and size: aft is a surprisingly large pool, surrounded by an attractive maritime setting with lots of wood and enhanced by an equally attractive pool bar. Deck 7 offers plenty of room for sun lovers and nature spotters – this is where the observation deck is located.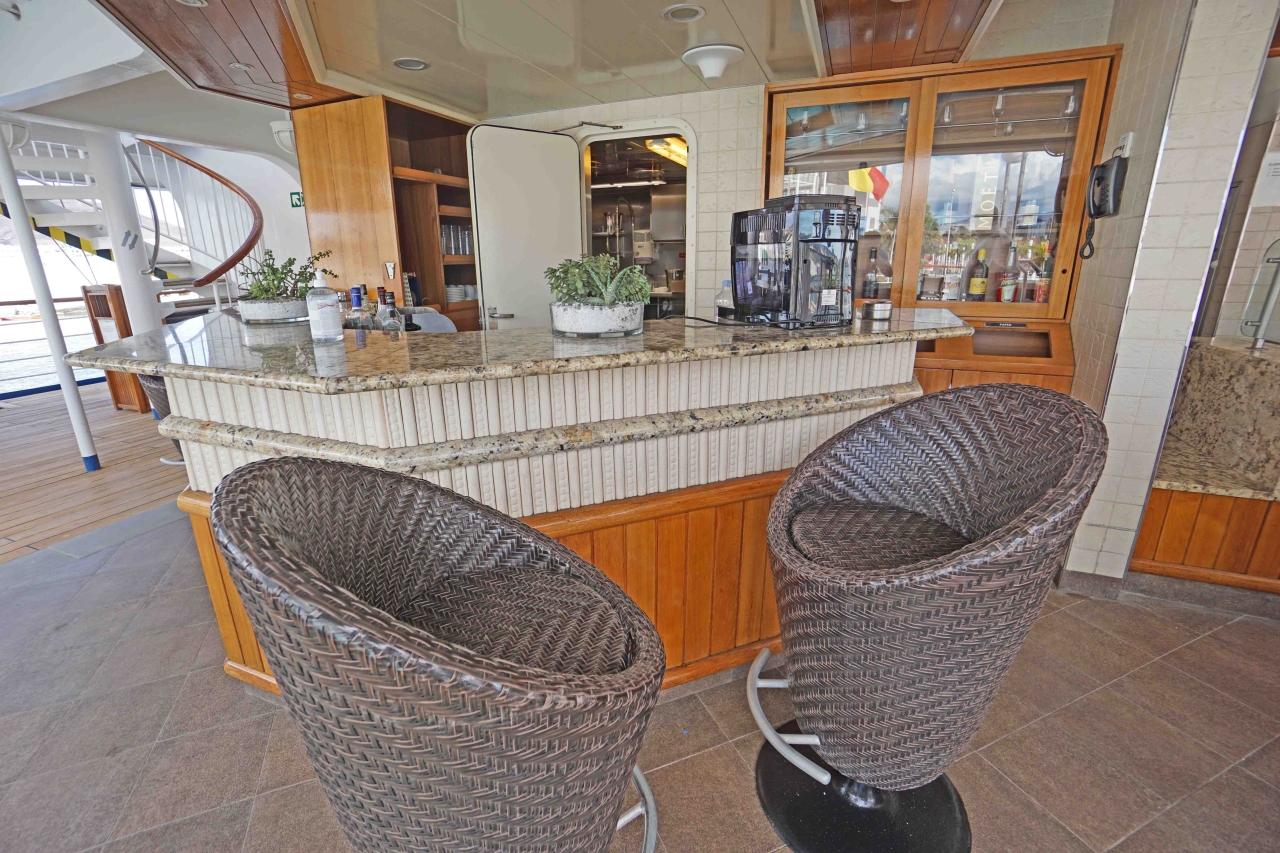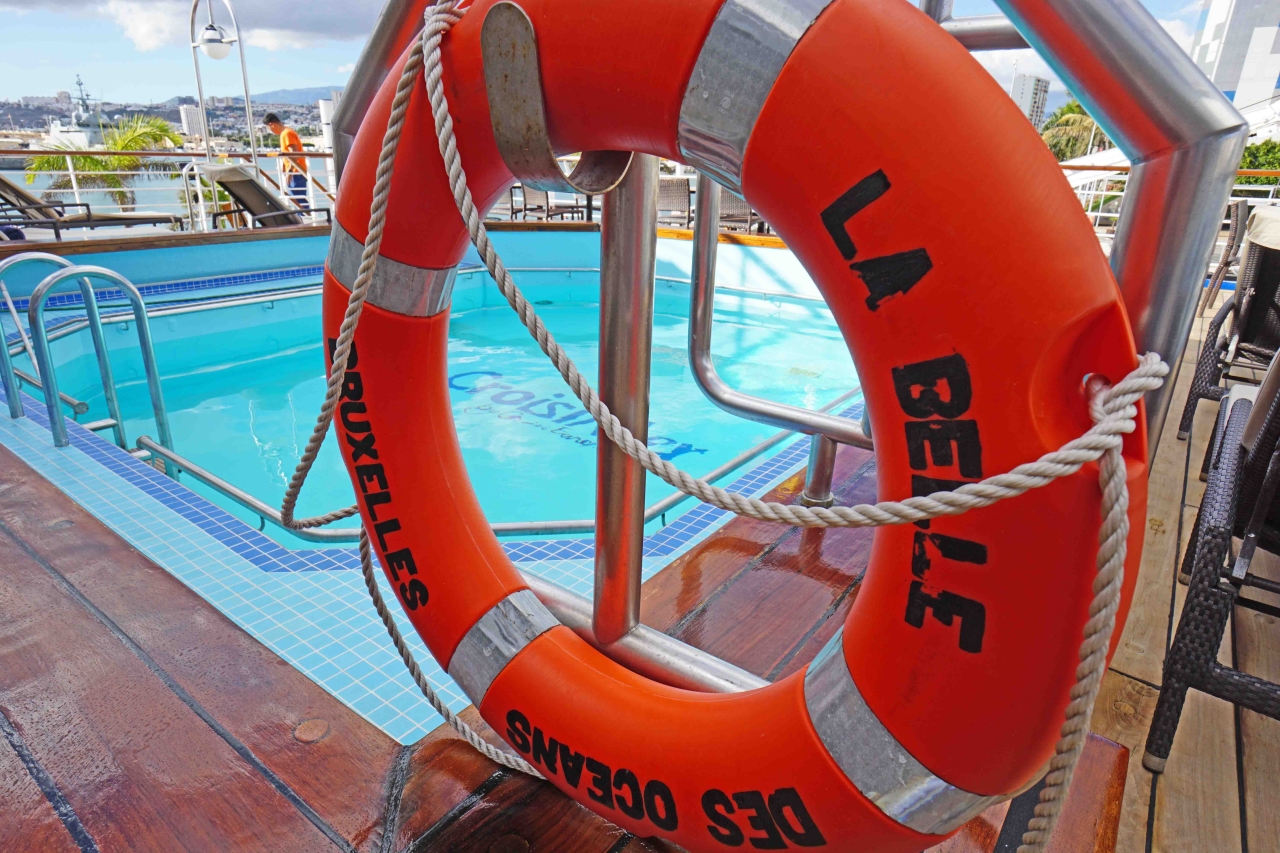 What's there – and what's not
There is a main restaurant and two lounges on board named "Discoverer" and "Explorer", as you would expect. As on river cruises, a small band or solo artist also performs here.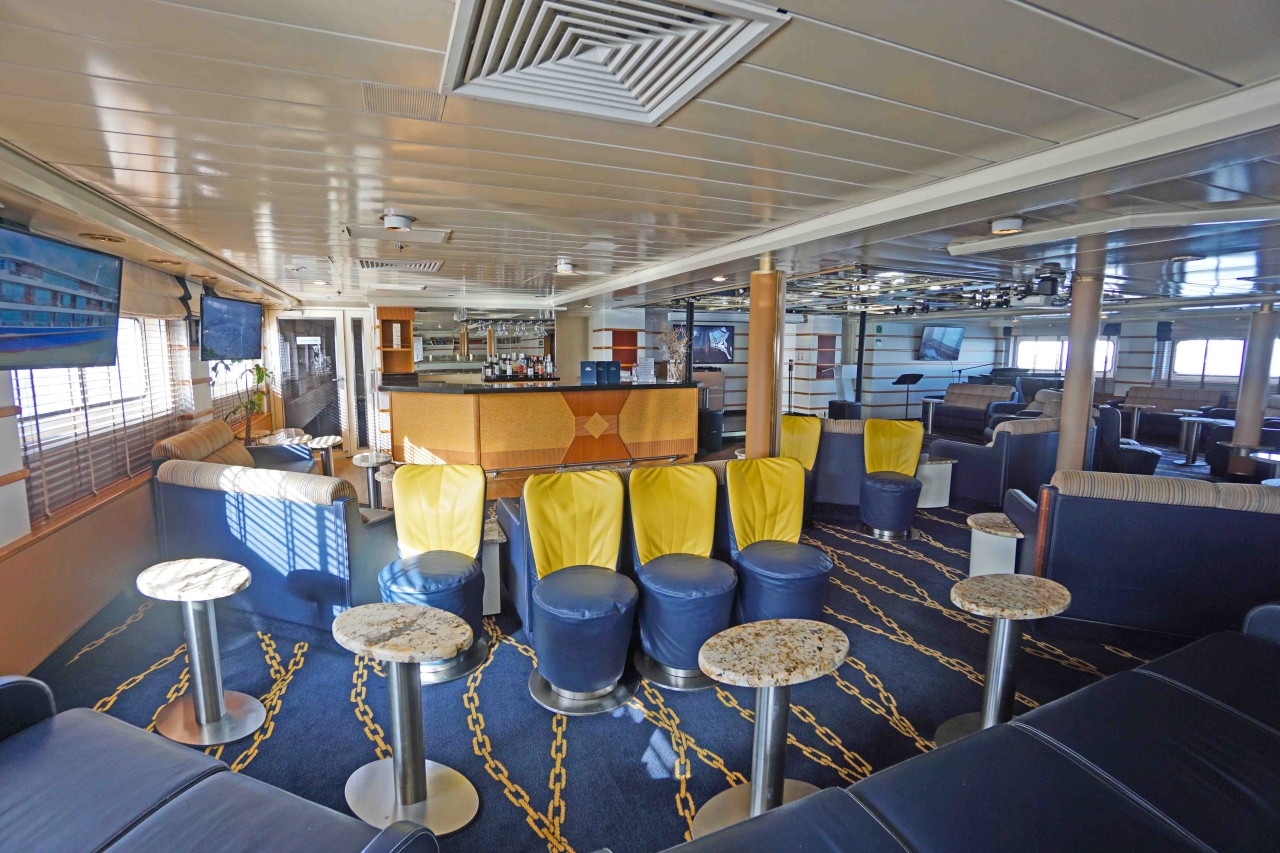 Unsurprisingly, there is no large performance stage on the ship. Clearly, the purpose of the voyage is the country and its people, not the ship and its entertainment programme. But you shouldn't do without it completely: Lectures are offered, for example, as well as board games on specially provided game tables.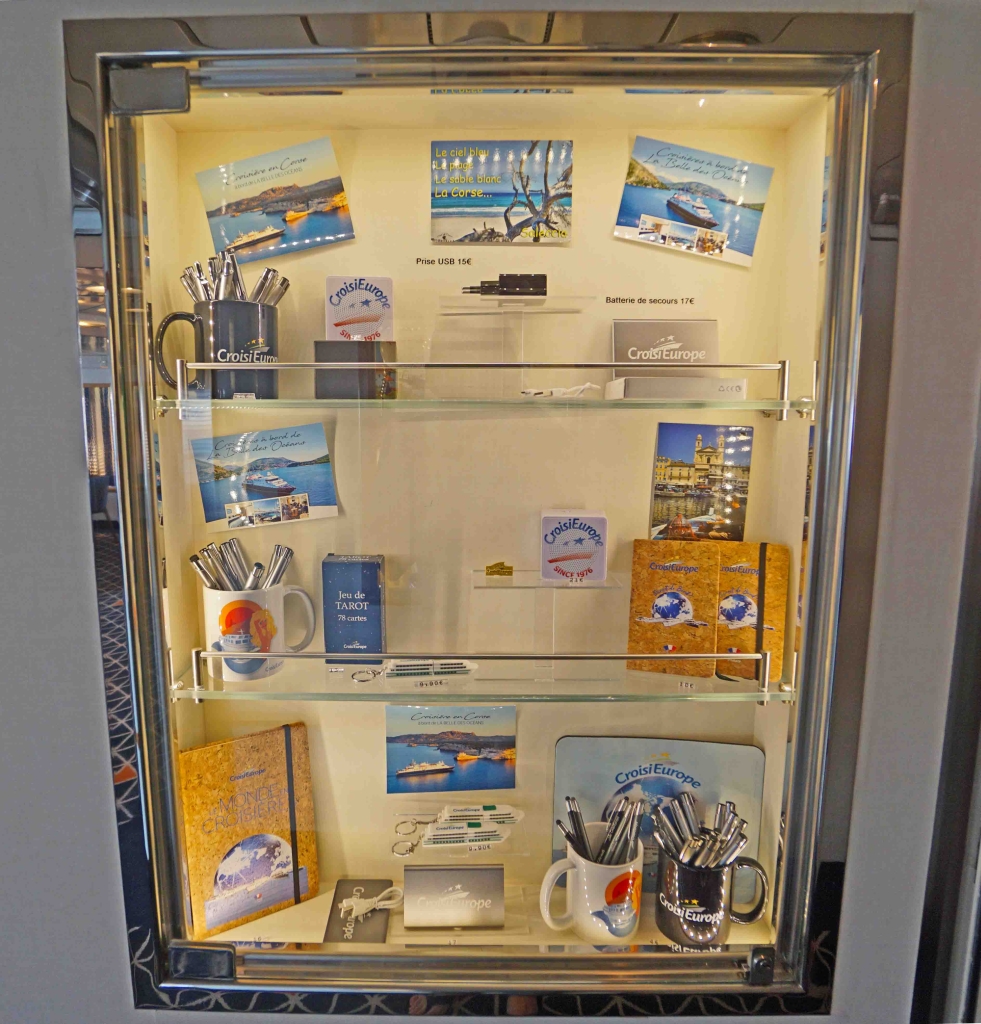 There is no shop on board, but here too there is a good solution: the bare essentials of souvenirs and everyday items are on offer in small display windows. The gym is for those who want to get moving, while the spa offers a space for leisure and relaxation.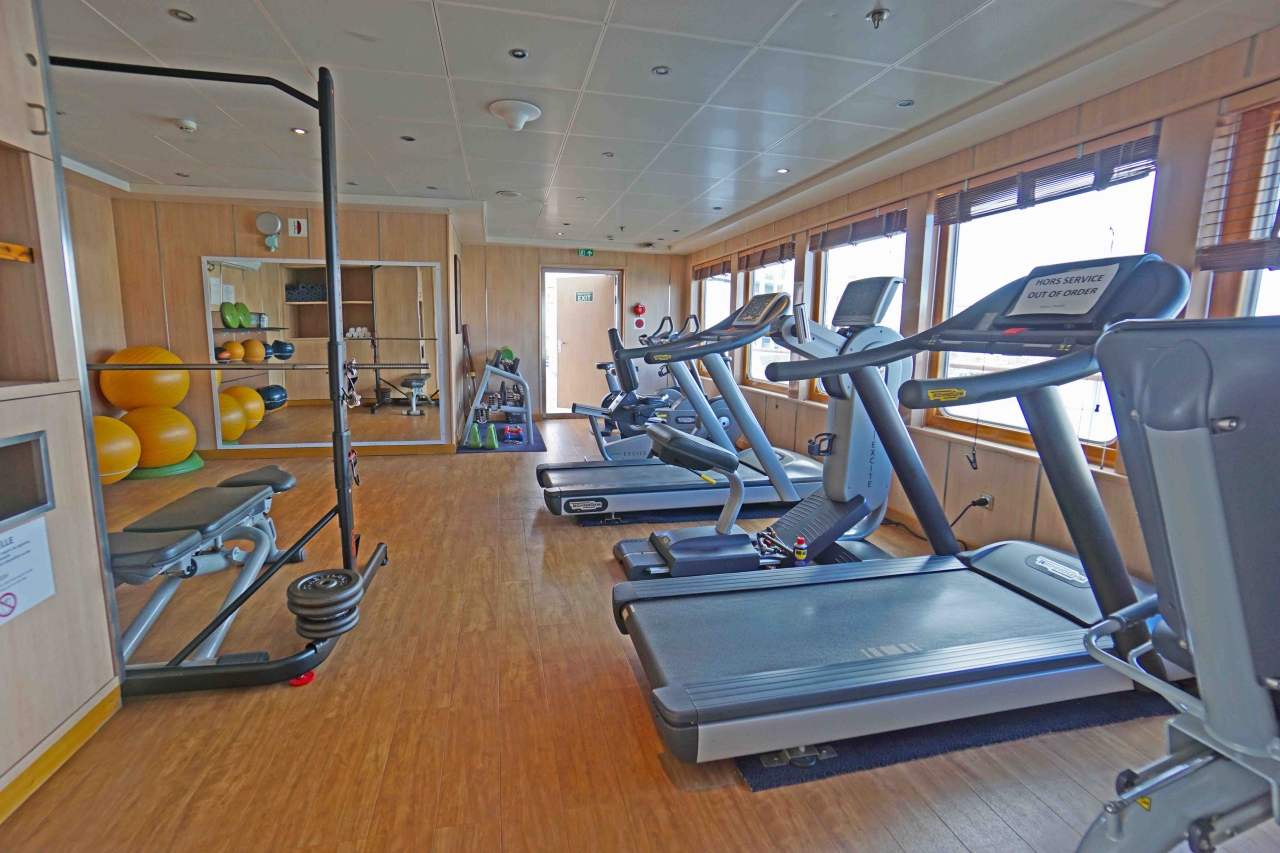 The company and the concept
Croisi Europe is a traditional provider of river and sea cruises: the French company, based in Strasbourg, has been active in the market for more than 45 years and has excellent expertise on almost all known rivers and canals in Europe – and beyond. With MS La Belle d'Adriatique, Croisi also offers coastal cruises in the beautiful Adriatic Sea. The fleet consists of a total of around 50 vessels that operate under the Croisi Europe's banner. The long-term partner with the Saarland-based service provider Anton Götten-Reisen offers travellers a well-informed contact person in Germany in addition to information material in German.
It should be noted that a "full board plus" programme is included on board. This means that in addition to food, drinks are also included at meals. This also applies at all times to the consumption of drinks from the bar.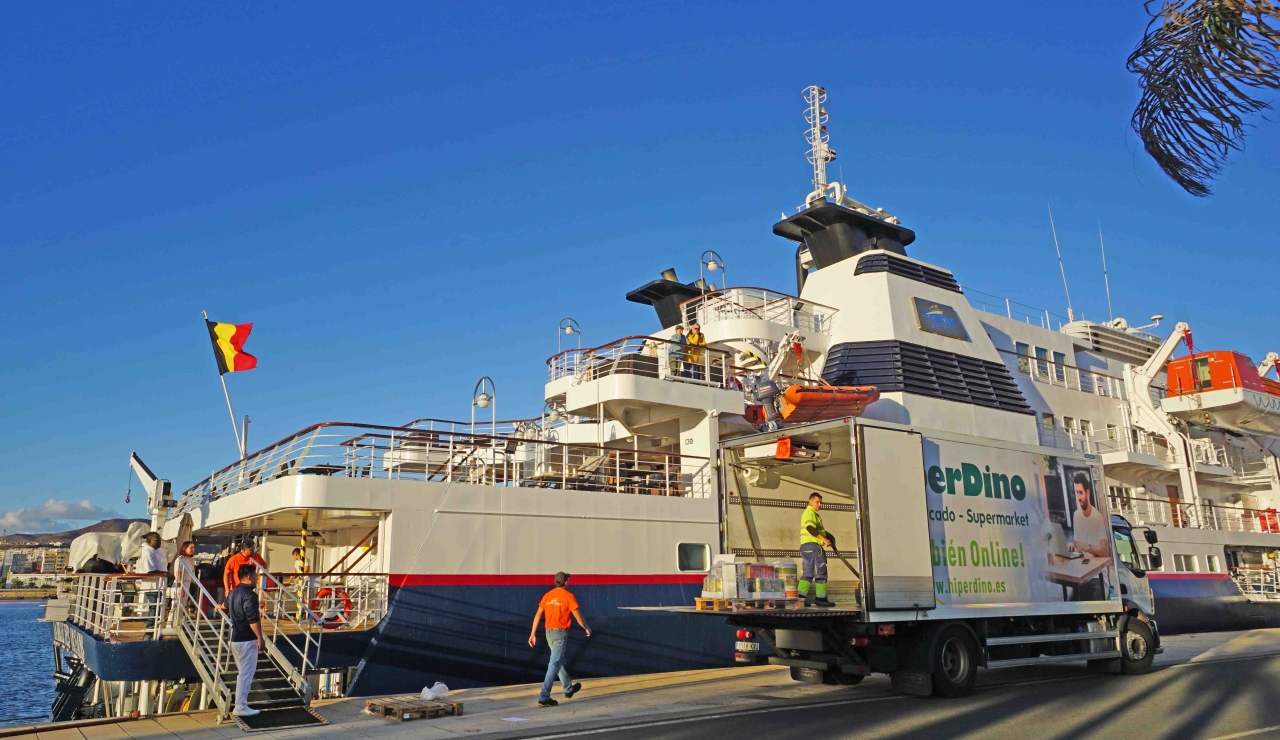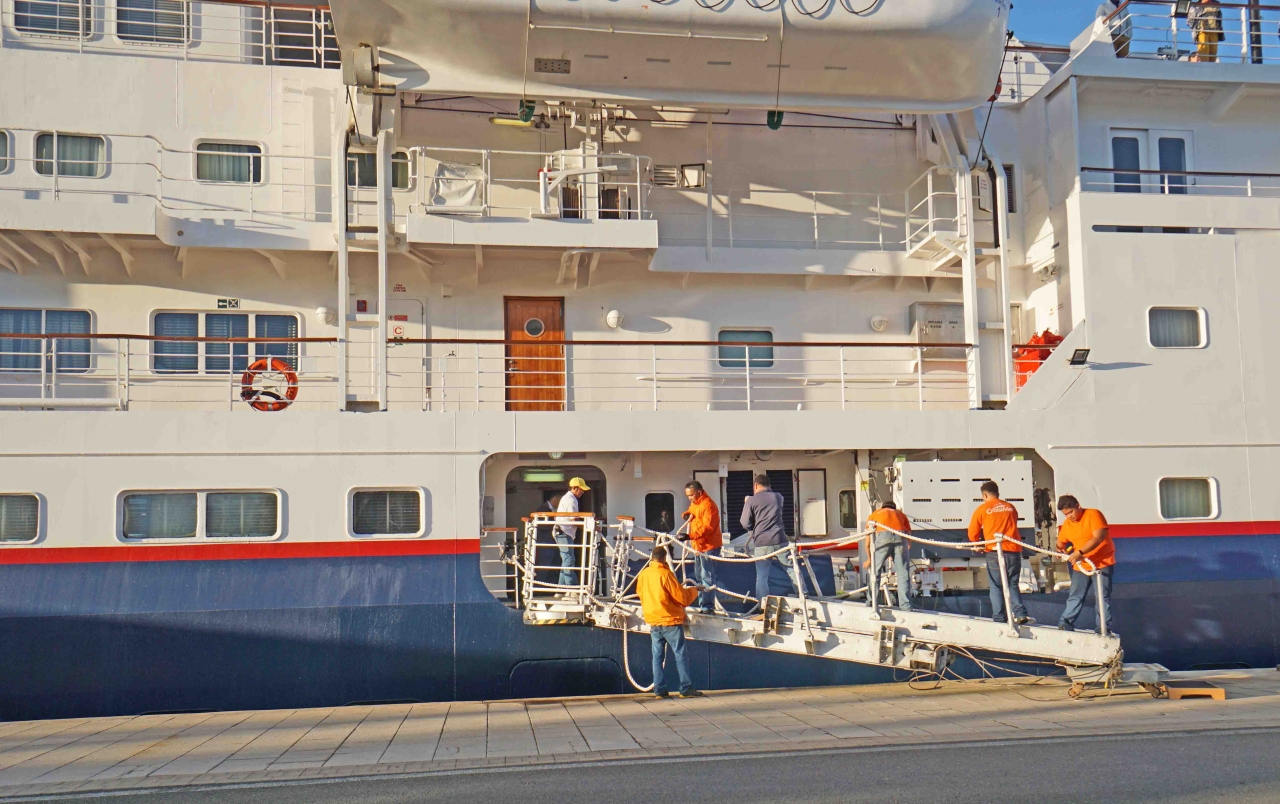 The summary of SHIPS@SEA
From what I saw today on board La Belle des Océans, I am not surprised that Croisi Europe markets its ship in the 5-star category: perfectly maintained, harmonious interior design and an extremely warm and helpful crew. Travelling to destinations near and far on this compact Explorer vessel – which of course has its own fleet of Zodiacs – I find it very tempting. If you have some basic knowledge of French, you will feel even more at home among the fellow travellers. But it is certainly not necessary.
In other words: "Bon Voyage petit explorateur".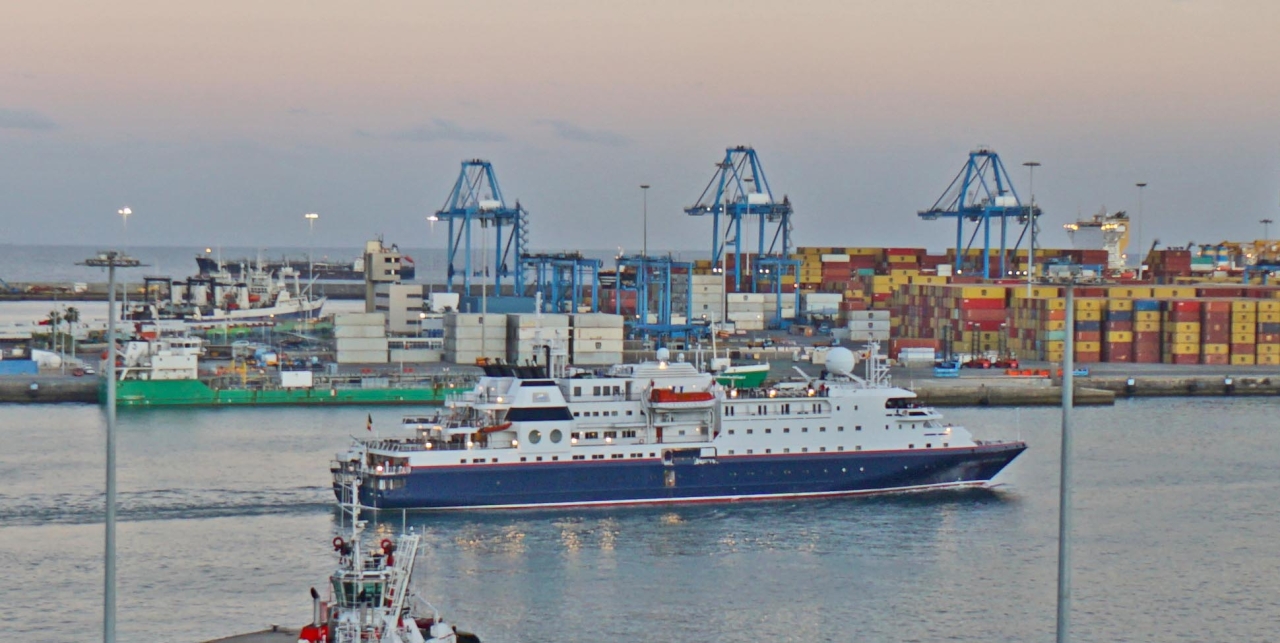 Advertisement: SHIPS@SEA visited MS La Belle des Océans on invitation of Croisi Europe.
BACK