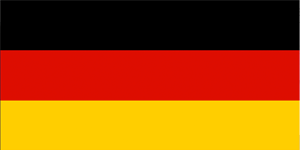 SHIPS AT SEA UG (haftungsbeschränkt)
Geschäftsführer: Stephan Siegert
Finkenbergstr 39
53227 Bonn
Telefon: + 49 (0)228 – 184 471 85
E-Mail: info(at)shipsatsea.de
Registergericht: Amtsgericht Bonn
Registernummer: HRB 26971
Ust-ID-Nr.: folgt in Kürze
Redaktionell Verantwortlicher: Stephan Siegert, Finkenbergstr. 39, 53227 Bonn
Design & Coding: </Arthur – Full Service Agentur
Haftung für Inhalte
Die auf den Web-Seiten abrufbaren Beiträge dienen nur der allgemeinen Information und nicht der Beratung in konkreten Fällen. Wir sind bemüht, für die Richtigkeit und Aktualität aller auf der Website enthaltenen Informationen und Daten gemäß § 7 Abs.1 TMG zu sorgen. Für die Korrektheit, Vollständigkeit, Aktualität oder Qualität der bereitgestellten Informationen und Daten wird jedoch keine Gewähr nach §§ 8 bis 10 TMG übernommen. Die Haftung für den Inhalt der abrufbaren Informationen wird ausgeschlossen, soweit es sich nicht um vorsätzliche oder grob fahrlässige Falschinformation handelt. Verpflichtungen zur Entfernung oder Sperrung der Nutzung von Informationen nach den allgemeinen Gesetzen bleiben hiervon unberührt. Eine diesbezügliche Haftung ist jedoch erst ab dem Zeitpunkt der Kenntnis einer konkreten Rechtsverletzung möglich. Bei Bekanntwerden von entsprechenden Rechtsverletzungen werden wir diese Inhalte umgehend entfernen.
Haftung für Links
Wir sind für den Inhalt von Webseiten, die über einen Hyperlink erreicht werden, nicht verantwortlich. Für den Inhalt der verlinkten Seiten sind ausschließlich deren Betreiber verantwortlich. Wir machen uns die Inhalte dieser Internetseiten ausdrücklich nicht zu eigen und können deshalb für die inhaltliche Korrektheit, Vollständigkeit und Verfügbarkeit keine Gewähr leisten. Wir haben bei der erstmaligen Verknüpfung zwar den fremden Inhalt daraufhin überprüft, ob durch ihn eine mögliche zivilrechtliche oder strafrechtliche Verantwortlichkeit ausgelöst wird. Wir sind aber nicht dazu verpflichtet, die Inhalte, auf die wir unserem Angebot verweisen, ständig auf Veränderungen zu überprüfen, die eine Verantwortlichkeit neu begründen könnten. Erst wenn wir feststellen oder von anderen darauf hingewiesen werden, dass ein konkretes Angebot, zu dem wir einen Link bereitgestellt haben, eine zivil- oder strafrechtliche Verantwortlichkeit auslöst, werden wir den Verweis auf dieses Angebot aufheben, soweit uns dies technisch möglich und zumutbar ist.
Urheberrecht
Die durch den Betreiber dieser Seite erstellten Inhalte und Werke auf diesen Webseiten unterliegen dem deutschen Urheberrecht. Sämtliche Beiträge Dritter sind als solche gekennzeichnet. Die Vervielfältigung, Bearbeitung, Verbreitung und jede Art der Verwertung außerhalb der Grenzen des Urheberrechts bedürfen der schriftlichen Zustimmung des jeweiligen Autors bzw. Erstellers. Kopien von diesen Seiten sind nicht gestattet.


Online-Streitbeilegung
Die Europäische Kommission stellt unter https://ec.europa.eu/consumers/odr/ eine Plattform zur Online-Streitbeilegung bereit, die Verbraucher für die Beilegung einer Streitigkeit nutzen können und auf der weitere Informationen zum Thema Streitschlichtung zu finden sind. Wir sind nicht bereit an einer Streitschlichtung teilzunehmen.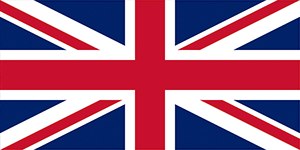 SHIPS AT SEA UG (haftungsbeschränkt) i. Gr.
CEO: Stephan Siegert
Finkenbergstr 39
53227 Bonn / Germany
Phone: +49 (0)228 – 184 471 85
Mail: info(at)shipsatsea.de
Registergericht: Amtsgericht Bonn
Registernummer: HRB 26971
Ust-ID-Nr.: available shortly
Responsible in the context of press law: Stephan Siegert, Finkenbergstr. 39, 53227 Bonn / Germany
Design & Coding: </Arthur – Full Service Agentur
Liability for contents
The contributions available on the web pages are for general information only and do not serve as advice in specific cases. We make every effort to ensure that all information and data contained on the website is correct and up to date in accordance with Section 7 (1) of the German Telemedia Act (TMG). However, we do not assume any liability for the correctness, completeness, up-to-dateness or quality of the information and data provided in accordance with §§ 8 to 10 TMG. Liability for the content of the retrievable information is excluded insofar as it is not a case of intentional or grossly negligent misinformation. Obligations to remove or block the use of information in accordance with general laws remain unaffected by this. However, liability in this respect is only possible from the point in time at which a concrete infringement of the law becomes known. If we become aware of corresponding infringements, we will remove this content immediately.
Liability for links
We are not responsible for the content of websites that are reached via a hyperlink. The operators of the linked pages are solely responsible for their content. We expressly do not adopt the content of these websites as our own and can therefore not guarantee the correctness, completeness and availability of the content. When the link was first set up, we checked the external content to see whether it might give rise to any liability under civil or criminal law. However, we are not obliged to constantly check the content to which we refer in our offer for changes that could give rise to a new responsibility. Only if we determine or are informed by others that a specific offer to which we have provided a link triggers civil or criminal liability will we remove the reference to this offer, insofar as this is technically possible and appropriate for us.
Copyright
The content and material on this website created by the operator of this site are subject to German copyright law. All contributions by third parties are marked as such. The reproduction, editing, distribution and any kind of exploitation outside the limits of copyright require the written consent of the respective author or creator. Copies from these pages are not permitted.
Online dispute resolution
The European Commission provides an online dispute resolution platform at https://ec.europa.eu/consumers/odr/ that consumers can use to resolve a dispute and where further information on dispute resolution can be found. We are not willing to participate in dispute resolution.